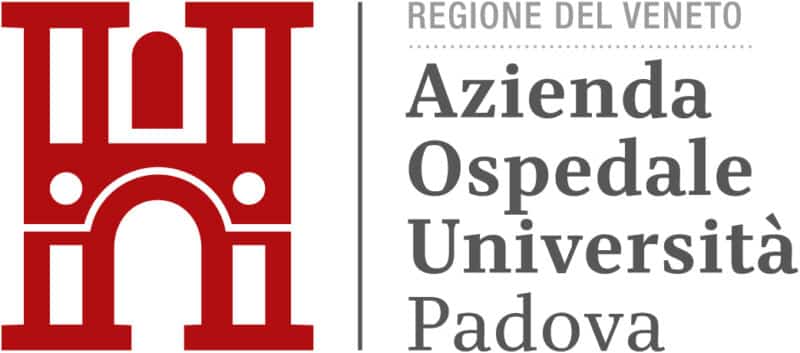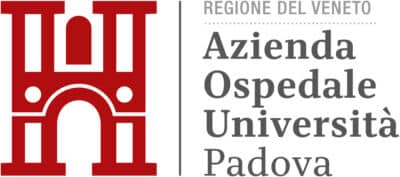 The Second-level short specialisation degree in Cardiovascular Pathology represents an opportunity for further training in specialised cardiovascular pathological anatomy from an interdisciplinary perspective.
It aims to teach new diagnostic and laboratory techniques, with professional training in the main techniques involved in cardiovascular pathological anatomy, acquired and congenital heart disease, cardiovascular physiopathology, and experimental cardiology (autopsy techniques; macroscopic examination of cardiac specimens; histological techniques; immunohistochemistry; light microscopy; histomorphometry; serial histological study of conduction tissue; use of scanning transmission electron microscopy for ultrastructural study; molecular diagnostic methods), with a methodology that emphasises anatomical/clinical correlations for the proper understanding of cases, and the relationship with the clinician. The course is also useful for clinicians and surgeons thanks to its morphological focus, with particular emphasis on the structural bases of diseases.
The Second-level short specialisation degree in Cardiovascular Pathology takes on the following topics:
Sudden death
Heart transplant
Congenital heart diseases
Cardiac surgical pathology
Endomyocardial biopsy
Post-operative and interventional pathology
Ultrastructural pathology
Clinical/pathological correlations with advanced cardiovascular imaging (CT, CMR, 3D echo)
Cardiovascular forensic pathology
Molecular pathology of infectious and hereditary cardiovascular diseases
The Second-level short specialisation degree in Cardiovascular Pathology is mainly aimed at graduates of specialised (Italy's "D.M. 509") and Master's (Italy's "D.M. 27") courses in Medicine and Surgery, Veterinary Medicine, Dentistry and Dental Prosthetics, and Biology.
It is preferrable to have a Postgraduate Diploma in Pathological Anatomy, in Forensic Medicine, in Cardiology, and in Cardiac Surgery.
Doctors will further their knowledge of cardiovascular pathological anatomy, gaining expertise in the main techniques (autopsy, macroscopic examination, histology, immunohistochemistry, light microscopy, histomorphometry, electron microscopy, molecular diagnostics), and the methodologies for making correlations.
The doctor will acquire autonomy of judgement in the field of cardiovascular pathology; the ability to collect and interpret data considered useful for making autonomous judgements; the ability to promote original research; the ability to critically analyse and clearly communicate knowledge, ideas, problems, and solutions to specialists and non-specialists and to society in general.
The physician will also develop skills useful for carrying out subsequent studies with a great degree of autonomy and for promoting, in academic and professional circles, technological or cultural advancement based on the knowledge acquired in cardiovascular pathology.
The Second-level short specialisation degree in Cardiovascular Pathology will offer training in:
PATHOMORPHOLOGY
Performing the main techniques of cardiovascular pathological anatomy.
CARDIOPULMONARY PATHOLOGY
Application of molecular diagnostic methods.
SUDDEN INFANT DEATH SYNDROME
Knowledge and epidemiology of Sudden Infant Death Syndrome (SIDS) for post-mortem diagnosis.
CARDIAC MORPHOLOGY
Knowledge of normal anatomy of the heart and vessels in order to better interpret congenital and acquired structural defects, after surgery as well.
ULTRASTRUCTURAL PATHOLOGY
Application and interpretation of scanning and transmission electron microscopy and confocal microscopy techniques.
MOLECULAR BIOLOGY
Diagnostic role of molecular genetics in hereditary cardiovascular diseases at risk of sudden death, for young people and athletes.
LEGAL MEDICINE
Lectures and forensic lectures on medical/legal cases dealing with cardiovascular pathology.
CLINICAL PATHOLOGY
Review and discussion of macroscopic, histological, ultrastructural and molecular findings of autopsy or biopsy cases of acquired or congenital cardiovascular pathology with clinical correlation.
ACQUIRED CARDIOVASCULAR DISEASES
Electrophysiological bases of the main acquired heart diseases, which are often the cause of sudden cardiovascular death.
HEREDITARY CARDIOVASCULAR DISEASES
Cardiovascular diseases, structural and non-structural, that are hereditary in nature.
CARDIOVASCULAR DISEASES CARDIAC IMAGING
Major congenital and acquired heart diseases, often a cause of cardiovascular morbidity and mortality.
INFLAMMATORY CARDIOVASCULAR DISEASES
Inflammatory heart diseases, which are often the cause of cardiovascular morbidity and mortality.
SPORT MEDICINE
Major heart diseases causing sudden death in sport, which can be identified via screening for Level 1 and Level 2 competitive activities.
SURGICAL PATHOLOGY
Review and discussion of the macroscopic and histological findings of congenital or acquired heart disease requiring surgery or interventional procedures, with regard to basic anatomopathological and post-surgical substrates.
ADULT CARDIAC SURGERY
State-of-the-art surgical techniques of major cardiovascular diseases in adults – replacement and corrective surgeries.
HEART VALVE PROSTHESES
Biological (autograft, allograft, xenograft) and mechanical prosthetic substitutes currently used in cardiac surgery for correcting valve diseases.
 PAEDIATRIC CARDIAC SURGERY
State-of-the-art surgical techniques in paediatric cardiovascular diseases, with a focus on the structural basis and corrective techniques of major congenital malformations.
ADULT CARDIAC SURGERY
Major adult congenital heart diseases (treated surgically or not), which often cause cardiovascular morbidity and mortality.
PAEDIATRICS – PAEDIATRIC HEART DISEASE
Clinical morphology (two- and three-dimensional echocardiography, angiography and magnetic resonance imaging) of paediatric heart disease.
The Master's course teaching staff holds annual training courses on congenital heart disease/paediatric heart disease and an anatomy course for arrhythmology, both of which focus on anatomical demonstrations in order to understand the fundamentals of modern imaging and interventional cardiology techniques.
The general ranking of merit for the academic year 2023/24 will be published on the Italian page of this Master according to the timing provided in the Call.
Information
Health, environment and territory
31/10/2024
70%
5
10
€ 2.625,00
Find the admission titles in the selection notice 23/24.
FAQ
Following the COVID-19 emergency, lessons will be both virtual (via Zoom) and in person.
In addition to seminars and lectures, teaching will be mainly based on a clinical/pathological lecture method.
Students will take part in:
Clinical/pathological and forensic pathology lectures (Mondays 1:30-2:30 p.m.)
Master classes on specific topics (Mondays 2:30-3:00 p.m.)
Macroscopic examinations and biopsy exercises with the microscope (on Mondays 11:00 a.m. -12:30 p.m.; 3:30-5:00 p.m.)
Seminars on congenital heart disease (Mondays 10:30 a.m.-12:30 p.m.)
Refresher courses/seminars held by facilities (1 or 2 days)
Students will do project work on one of the topics covered.
Yes, a one-month internship at the Cardiovascular Pathology Unit of the Padua Hospital-University is expected to be carried out.
No, there aren't any scholarships or DAC list places reserved.