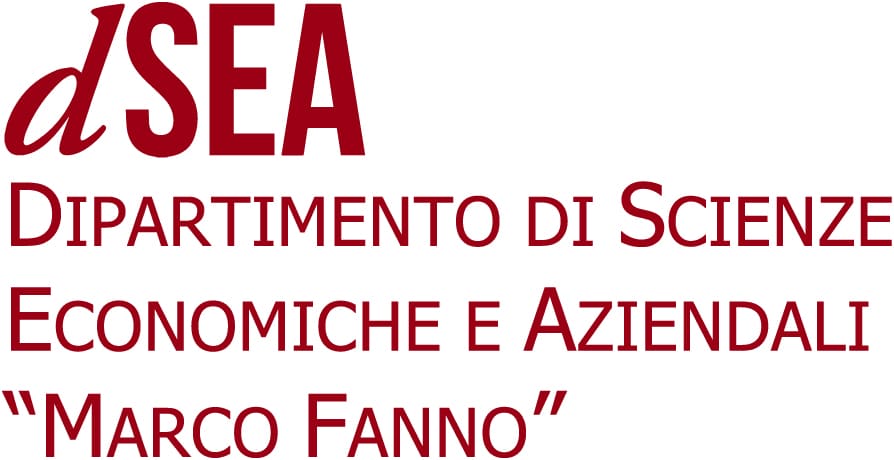 The First-level Short Specialisation Degree aims to train experts with a professional profile in internationalization management, by helping students define and evaluate a project idea, and prepare a business and marketing plan, including several web and social media tools.
The professional figure created by the Course in "Supporting SME Internationalization and Web marketing" is that of a junior manager, including export managers, project managers, global supply chain managers, marketing managers, social media managers, and similar positions.
The purpose of this Professional Course is to train new professional figures on how to apply the concepts, contents, languages, and methods of management. The goal is to develop specific skills in the context of firms' internationalization. The Master employs a mix of methodologies and training techniques: lectures, seminars, case studies, company visits, teamwork, discussion and drafting of reports, etc.
The master is a one-year first level short specialization degree. Dual mode teaching will take place between November 2023 and May 2024, followed by a period of internship lasting at least 3 months. The total number of e-learning hours will be less than 30% of the entire course.
The course ends with the elaboration and discussion of a FPW (Final Project Work).
Classes will be held on Friday and Saturday.
At the end of the MIBS program, students will have acquired an adequate knowledge of the issues related to the management of companies located in global markets, deepening the legal, economic, and financial aspects of international markets for goods, services and capital, as well as web and social media marketing tools useful to support internationalization processes.
This will promote the integration of their knowledge within a broader, interdisciplinary context.
The First-level Short Specialisation Degree in International business for small and medium enterprises prepares professionals in managing internationalization processes, at management and commercial level. The profiles formed are independent in defining and assessing a project idea, drafting a business plan, and defining a marketing plan, also with web and social media tools.
Job prospects include companies and organizations with a high propensity to internationalization. The professional figure originating in the Supporting SME Internationalisation and Web marketing path is a specialist in export management, project management, global supply chain management, marketing, social media management and similar tasks.
The First-level Short Specialisation Degree in International business for small and medium enterprises provides specialized training in the following modules:
Module 1 – INTERNATIONAL BUSINESS
Focused on the analysis of the global multinational enterprises network, this class provides an in-depth analysis of the organization of multinational companies and SME that started the internationalization process.
Module 2 – STRATEGY AND BUSINESS PLAN
This module analyses strategy formation processes at business and corporate level, and market change adaptation. Purpose of this class is also providing an actual contribution to preparing Business Plans for developing new entrepreneurial initiatives.
Module 3 – INTERNATIONAL PAYMENTS AND DOCUMENTARY CREDITS
This module provides knowledge and the competences required to understand the usefulness and functions of documentary credits in import-export finance, with specific focus on risk management.
Module 4 – INTERNATIONAL ACCOUNTING
This class leads students through the main accounting and finance concepts and principles; it also provides basic knowledge and competences to understand and analyse financial statements, management reports and company reports.
Module 5 – SUSTAINABILITY, CIRCULAR ECONOMY, AND GLOBAL SUPPLY CHAIN
This module tackles the new challenges through which SME must rethink their supply chains within a global perspective, by coordinating and integrating logistics, purchases, operations and market channel strategies, and adopting circular approaches and innovative business models.
Module 6 – INNOVATION MANAGEMENT AND PATENT INTELLIGENCE
This module develops some of the basic concepts useful to turn a modern enterprise into a creative organization, by analysing sources and models of innovation, organization and development of new products, funding options, and innovation protection.
Module 7 – INTERNATIONAL MARKETING
This module tackles the conceptual and practical concepts of international marketing and its management processes. Students will develop the ability to design marketing strategies and plans to address international markets.
Module 8 – WEB COMMUNICATION AND DIGITAL MEDIA MARKETING
This class provides the competences to enhance international marketing activities through digital and tools and social media. The program develops communication planning, organization and control strategies in a multi-channel logic.
Module 9 – WEB AND E-COMMERCE DESIGN
This module provides the knowledge necessary to design and develop websites, in order to integrate the design and positioning on search engines, and explores the opportunities and critical aspects tied to e-commerce platform implementation and strategies.
Module 10 – WEB AND DATA ANALYTICS
This module provides the web analytics tools to analyse and measure performance in terms of visits, purchases, RoI, web reputation and sentiment analysis.
The traineeship offers a change to put the topics learned during the Master into practice, directly in the enterprise world, and to better understand the internationalization process. Therefore, the traineeship is strongly recommended, although not mandatory, to pursue the title. While the final project work is mandatory for all. The topic and level of insight shall be defined in partnership with the supervisor (one of the Master's professors) and the Master office, and it will also depend on whether the student has completed the traineeship or not.
The general ranking of merit for the academic year 2023/24 will be published on the Italian page of this Master according to the timing provided in the Call.
Information
Finance, Law and International relations
17/10/2024
70%
16
40
€ 5.022,50
Find the admission titles in the selection notice 23/24.
Get the brochure
"*" indicates required fields
FAQ
As the MIBS is a first level short specialization degree (professional master), it can be accessed after a 1st cycle degree course or a comparable foreign degree; therefore, you must hold at least a Bachelor's degree to apply for this Master.
Furthermore, if English isn't your first language, you'll need to prove you have a good knowledge of the English language (we do not ask for an official certificate).
Absolutely not. Students from all backgrounds can apply for this master. The only compulsory requirements are having a huge passion for internationalization topics, and a big desire to get involved in the internationalization process.
Classes are offered in a dual mode, which means that they will be held simultaneously online and in-person, by the same professor. Students are required to attend on-site/online for at least 70% of the total number of program hours in order to be eligible for the final certificate.
The traineeship is highly recommended, but it is not mandatory. It is seen in a logic of student-master cooperation, which entails, on the one hand, the student's active involvement in seeking traineeship opportunities in companies of their liking, and, on the other hand, the support of the Master office in facilitating the student-company dialogue and in managing the traineeship from an administrative standpoint.
Sure! Classes are held only on Friday and Saturday, so even people who work can attend the Master. For the internship part, you can decide either to remain at your current company or to transfer to another company, to experience a different opportunity.