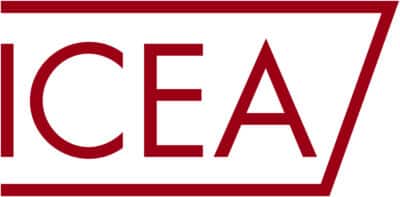 The Second-level short specialisation degree in Airport Infrastructure Planning, Design, Construction and Management prepares highly-qualified professionals, capable of covering executive roles in the airport planning, design, construction and management sector.
The course focuses on multidisciplinary topics and integrates them with design activities, by also promoting the connection with field enterprises and expertise transfer.
The Short specialisation degree provides the competencies to carry out highly-qualified roles within enterprises, institutions and engineering companies in this field.
The course units of the Second-level short specialisation degree in Airport Infrastructure Planning, Design, Construction and Management cover the following aspects:
Training, through diversified teaching subjects, aimed at multidisciplinarity (engineering, economics, environment, law, language, etc.);
Practical preparation, through the involvement in integrated design activities;
Promotion of relationships with stakeholders already involved in the airport infrastructure sector;
Transfer of expertise.
The Short specialisation degree's Course is organized in partnership with ENAC, Ente Nazionale di Aviazione Civile.
The Second-level short specialisation degree in Airport Infrastructure Planning, Design, Construction and Management is addressed to graduates with a Short specialisation degree looking for employment, employees or freelancers with a basic knowledge of this field.
The professional figures trained by the Short specialisation degree include: highly qualified technicians for airport management companies; consultants and operators for air flight and airport infrastructure safety and control enterprises; engineers specialized in airport infrastructure, superstructure and system construction; experts in airport planning and projects, suitable to cover executive engineering roles.
These highly qualified professionals can cover executive roles in public and private institutions, companies, and engineering firms active in the field of airport planning, design, construction and management.
At the end of the course, attendees will also be able to carry out specific research on the topics covered.
The Second-level short specialisation degree in Airport Infrastructure Planning, Design, Construction and Management provides training on:
Module 1: AIRPORT AND ENVIRONMENT 1
Noise and atmospheric pollution, airport hydraulics, ecosystems.
Module 2: AIRPORT AND ENVIRONMENT 2
Cases of study.
Module 3: TERMINALS 1
Terminals, architectural aspects, airport system sizing.
Module 4: AIRPORT PLANTS
Technological services, networks and plants, waterworks, sewage system, electric power, telephones and data, heating and cooling, lighting, fire-prevention, purification, fuel.
Module 5: PUBLIC WORKS
Public works regulations, project, professional figures involved, work measurement and accounting.
Module 6: RISK MANAGEMENT
Aviation limits, obstacle-free surfaces, airport risk plans, risk impact assessments, practical experience, risk in the operative area, mitigation.
Module 7: THE AVIATION SYSTEM: OPERATING CONTEXT. REGULATIONS
Regulations, agreements, international treaties and protocols, civil bodies, military, regulatory instruments, international, European and Italian airport regulations.
Module 8: AIRPORT, TERRITORY AND ENVIRONMENT
Airport-territory-environment planning and interactions, urban planning, constraints, national transportation plan, national logistics plan, national airport plan, airport development plan.
Module 9: AIRSPACE
Airspace, flight and instrument control, airspace classification, future scenarios.
Module 10: AIRPORTS: CLASSIFICATION AND CERTIFICATION
Airport classification, certification and manuals, risk prevention and management.
Module 11: AVIATION EVENT INVESTIGATION: SAFETY AND SECURITY
Aviation event investigation, the role of ANSV and the airport controller, airport security, national security plan and role of the security management, airport controller auditing, certifications, risk assessment, evolutionary prospective.
Module 12: THE HUMAN FACTOR    
Individual factors, operating factors, interactions with automated systems, environmental factors, fatigue effects as environmental factors, doctors, operations, practice on concrete cases.
Module 13: AIRCRAFTS
Aircrafts, history of flight, flight mechanisms, general construction characteristics.
Module 14: TERMINALS 2
Terminals, functional diagrams, sizes and capacity.
Module 15: AVL AND AIRPORT SIGNS
Horizontal, vertical, luminous signs and runway lights.
Module 16: AIRPORTS: PHYSICAL CHARACTERISTICS  
Classification, physical characteristics, runways and squares.
Module 17: AIRPORT SUPERSTRUCTURES
Types of airport floors and materials, construction and maintenance techniques.
Module 18: AIRPORT FLOOR PLANNING
Rigid and flexible floor design with calculation methods and software.
The general ranking of merit for the academic year 2023/24 will be published on the Italian page of this Second-level short specialisation degree according to the timing provided in the Call.
Single course
Information
Scientific innovation
29/06/2024
70%
8
20
€ 1.722,50
€ 1.100,00
Find the admission titles in the selection notice 23/24.
FAQ
The course comprises lessons, seminars, stage or project work and final exam.
Lessons will be held remote in order to facilitate any participants that come from another Region, or professors that are temporarily abroad.
The course also includes thematic seminars and hands-on practice to prove the applicative aspects of the topics covered. It also includes study trips, as agreed during the course, also based on the safety limitations set forth by the hosting facilities. There are agreements in place with several institutions and managers for common activities, whose contents will be defined during the course.
The stage will be developed during the second half of the Course: some Airport Management Companies and ENAC (Ente Nazionale Aviazione Civile) are willing to host the attendees.
Yes. The Short specialisation degree's attendance mandatory. The maximum number of absences allowed is 30% of the total hours of lessons.
No. The traineeship/stage is not mandatory. Upon the attendee's request, it can be replaced by a project work (a paper on a specific topic, to be presented as a dissertation) to be agreed with the faculty.
No. All educational material (presentations, documents, video, etc.) will be provided by the Faculty and made available to the attendees through the Short specialisation degree's Organizational staff (through the dedicated Moodle platform).
The faculty comprises professors from the University of Padua and other Italian Universities, and experts from all over Italy, who work for enterprises, companies and institutions within the airport sector.