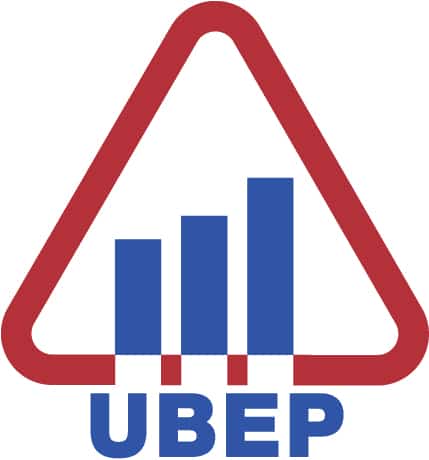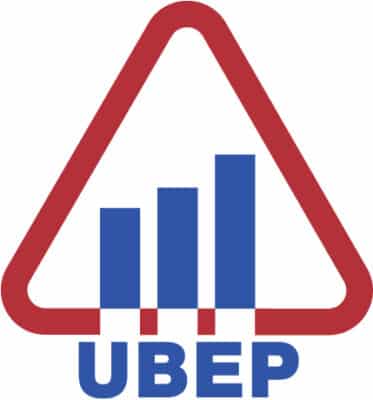 The Master's Degree in Biostatistics for medical research and scientific publication prepares researchers and healthcare professionals to draft reports and scientific publications compliant with international standards.
The Master is promoted by the Department of Cardiothoracic-Vascular and Public Healthcare Sciences of the University of Padua.
It is a f irst-level short specialisation degree, issued online and on-demand; video-lessons will be available 24/7, in order to help attendees consult them at the best time for them.
The course units of the Master's Degree in Biostatistics for medical research and scientific publication include the following main topics: research methodology, basic statistical methods for observational and experimental studies, linear and logistic regressive models, survival analysis, cost-effectiveness assessment for healthcare interventions, study planning and sample quantity, drafting of scientific articles according to international guidelines, systematic reviews and meta-analysis.
The Master's Degree in Biostatistics for Medical Research and Scientific Publication is aimed at forming a professional profile geared toward scientific research methodology, by acquiring competencies in study planning, data analysis, and scientific result publishing. This profile can be applied to any health-scientific research context, and to a clinical setting in particular.
Trained figures can find professional placement as: participants to the clinical research team established by healthcare institutions, research assistants, participants to interdisciplinary clinical and healthcare research groups belonging to public or private bodies as author/co-author of scientific reports/publications, interlocutors with pharmaceutical companies and CRO, and reviewers for professionals scientific magazines. These professional profiles can be placed in private or public facilities with research and/or scientific research support purposes (companies, hospitals, universities, labs, contract-based research organizations).
Since it is a first-level short specialisation degree, it is accessible to graduates and Bachelor's degree holders, within the fields specified in the official call.
The Master's Degree in Biostatistics for Medical Research and Scientific Publication provides training on:
Module 1: METHODOLOGY IN SCIENTIFIC RESEARCH
Scientific method in producing evidence in scientific research. Historical evolution of the theory of knowledge and of the philosophy of science. Inductive and deductive method. Hypothesis corroboration.
Module 2: DATA COLLECTION, MONITORING AND FILING
Information and IT systems. Databases. Production, control and data filing tools. Personal and sensitive data security and treatment.
Module 3: BASIC STATISTICAL METHODS
Modern methods to describe and model data.
Module 4: STATISTICAL ANALYSIS
Introduction to the use of statistical software.
Module 5: OUTCOME MEASUREMENTS IN OBSERVATIONAL AND EXPERIMENTAL STUDIES
Analysis and description of category and quantity-based outcome variables in observational studies and clinical trials.
Module 6: COST-EFFECTIVENESS ASSESSMENT OF INTERVENTIONS IN THE CLINICAL AND HEALTHCARE FIELD
Analysis and description of the cost-effectiveness in clinical and healthcare trials.
Module 7: STUDY PLANNING AND SAMPLE QUANTITY
Study planning, sampling quantity determination and study power.
Module 8: RESEARCH PROTOCOL IN OBSERVATIONAL AND EXPERIMENTAL STUDIES
Guidelines to draft a research protocol in observational or experimental studies.
Module 9: SCIENTIFIC REPORTS AND ARTICLES
Guidelines to draft reports and scientific articles to publish the results of a research.
The Master is online, and it can be followed also by people working full time, since it is provided on-demand, through UniPD's multimedia Moodle platform.
It has been designed for students and professionals who want to combine other professions and activities with the need to qualify or further specialize. There will be a frequent and easy interaction between students and professors, through Moodle's Forum.
The course is annual and video-lessons will be issued between November and May. The course is divided into several 4-week modules; at the end of each module, attendees will have the chance to review their video-lessons and complete their homework (in asynchronous mode) to ascertain the competencies they've acquired.
The project work to discuss the final exam in September will be drafted between June and July, and it may include cases that specifically interest the student, as agreed with the tutor.
The final exam is always discussed online, on the Zoom platform.
The general ranking of merit for the academic year 2023/24 will be published on the Italian page of this Master according to the timing provided in the Call.
Information
Health, environment and territory
30/10/2024
80%
5
300
€ 1.625,00
€ 1.000,00
Find the admission titles in the selection notice 23/24.
FAQ
There will be no traineeship, as they are deemed irreconcilable with the profile of the Master's attendees. However, students will have the chance to tackle actual scientific matters and databases, proposed by the Direction during the lessons and the project works. There will be a final project work that can be completed also on the student's workplace analysis and data. The topic will be agreed with the course's professors.
No, there will be no an admission test. Evaluation is based on the titles, as specified on the official call.
Attendance is mandatory. A maximum absence threshold of 30% is allowed. However, since video-lessons are pre-recorded, they can be watched at any time, and it is therefore easy to catch up with the study plan. The course administrative office and the professors are available to help students in case of onerous engagements of periods of intense work.
No, unfortunately there will not be any form of facilitation. Pursuant to Art. 2 of the Regulation for University Master's Degree, Postgraduate Course and Higher Education Courses, there is the option of supernumerary admission for University staff with a permanent contract, to the extent of 10% of the maximum quantity of applicants that can be enrolled in each Master's Course. The enrolment quota for the University administrative-technical staff (PTA) is equal to 20% of the quota provided for each Master's Course.