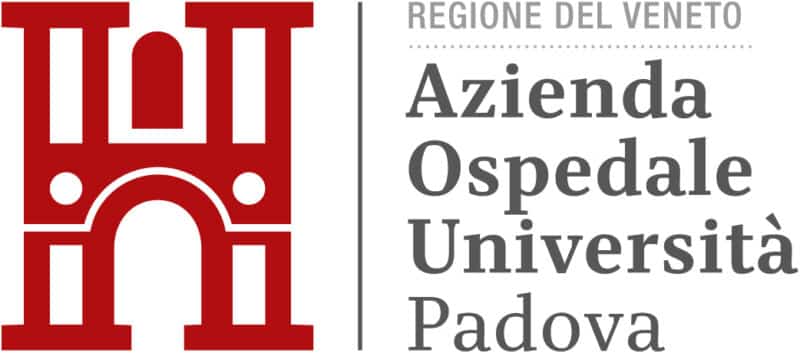 The First-level Short Specialisation Degree in Vascular Access, Implant and Management prepares professionals capable of covering a specialized, multiprofessional and multiequipe healthcare position, by ensuring suitable assessment, adequate specialist performance, correct resource allocation, cost reduction, and solid professional liability for the services provided.
The path integrates the general skills learned in basic and post-basic education, with the goal of forming a vascular access specialist, capable of relating to the patient and the professional figures present in the different healthcare settings, of collaborating with medical professionals on the operative decisions, and of planning surgeries so as to prevent duplicates, redundancies, waiting times, with the goal of ensuring high and efficient performance and effective results.
The First-level Short Specialisation Degree in Vascular Access, Implant and Management provides in-depth training on field topics, such as:
Role management

Medical skills development 

Case management

Care paths

Continuous care

Research

Evidence based practice
At the end of the Master, professionals will also be prepared on the relational aspects, and will be able to positively relate to the other professional figures within the company and in the territory, through the acquisition of cross-cutting communication, negotiation, context interpretation, problem solving and team-work skills.
The First-level Short Specialisation Degree in Vascular Access, Implant and Management is addressed to doctors and nurses qualified to practice. Knowledge of the Italian language is required; however, no specific education or experience in vascular access device implant and management, or experience in a specific medical setting, is required.
The course is mainly addressed to professionals who wish to expand and certify their education, and undertake specialist roles of vascular access implant and management. 
The reference work fields are hospital healthcare and local sanitary services, specifically, the intra-hospital and extra-hospital consultancy service, as well as semi-residential and residential home care services.
Lastly, the Master is also aimed at forming healthcare personnel who will carry out medical research activities, within the vascular access implant and management field.
The First-level Short Specialisation Degree in Vascular Accesses, Implant and Management provides in-depth training on the following modules:
Module 1
Research and evidence based practice

Basic aspects

History of venous access 

Device classification 
Module 2
Role management and medical skills development

Vascular anatomy-physiopathology

Infusion solutions, fluid overload filling physiopathology, compatibility and incompatibilities

Ultrasound principles

Eco-guided vascular puncture (visualization and puncturing techniques)

Site and device selection (medicated catheters, atypical sites)
Module 3
Role management and medical skills development

Implant techniques 

Vascular access management

Indications and counter-indications

Eco-guided vascular access positioning techniques

Navigation (tip location and navigation) 

Intra-cavity ECG

Catheter care (flushing, exit site assessment)

Medication and fastening systems, barrier protections, antiseptic, antiseptic medications, needleless, connector, large bores management, techniques, frequency, materials, performance assessment, replacement, device removal
Module 4
Case management, care paths, continuous care

Vascular access complications

Complication prevention, early recognition and management

Early and late complications

Catheter complication prevention and management: mechanical complications (kinking, pinch off, device breakage, guide wire, introducer, catheter embolization), occlusive complications (fibrin sleeve), thrombotic complications (catheter-related thrombosis), infectious complications (sample management, biofilm, lock therapy)

Local complication prevention and management: exit site and skin management (MARSI), specialist role
Module 5
Role management and medical skills development

Venous access in specific contexts

Organ function replacement (dialysis, ECMO)

Fragility/territorial/home-care area: nutritional support, long-term treatment

Continuous care (hospital-territory)
Module 6
Research and evidence based practice

Risk management

Classification, device acquisition method, supply, quality assessment, monitoring device

Medical risk: informed consent, documentation (information and procedure notice)
Module 7
Case management, care paths, continuous care

Vascular access team

Skills

Law/Regulations
Module 8
Research and evidence based practice EBM 

Medical and statistical research

Scientific literature consultation

Research and improvement projects

Project work

Dissertation
Module 9
Role management and medical skills development

Workshop – Hands-on lab practice with voluntaries in small groups and on simulator for vascular and intraosseous vascular ultrasound analysis

Ecoguided puncture on simulator

Lab practice on antiseptic procedures, medication use, barrier products, fastening
The First-level Short Specialisation Degree in Vascular Accesses, Implant and Management is provided in blended mode, that is, the educational portion can be done remotely, while the lab and traineeship preparation part is available in-person only. The remote section can be followed also by full-time workers, since it is provided on-demand through the Moodle multimedia platform of the University of Padua. It was designed for students and professionals who wish to combine other jobs and professionals with the need to qualify or further specialize.
Video lessons include homework available on-demand to certify the competences acquired.
The Project Work for the final exam will be done also on the on-line platform, in agreement with the tutor. While the dissertation will be done in-person, with the option of connecting remotely, just as the first day of the Master.
There will be a frequent and user-friendly interaction between students and professors through the Moodle Forum.
The general ranking of merit for the academic year 2023/24 will be published on the Italian page of this Master according to the timing provided in the Call.
Information
Health, environment and territory
30/10/2024
70%
10
50
€ 2.522,50
€ 1.000,00
Find the admission titles in the selection notice 23/24.
FAQ
It is mandatory to attend 70% of the Master, including also the traineeship/stage.
No, there is no admission test. The assessment will be made based only on the titles.
There will be no scholarships. However, up to 5 prizes will be assigned to the best project works, in terms of original scientific idea, methodological suitability and statistical analysis. The value of the prizes will be € 1,000.00.
Pursuant to Article 24.6 of the Regulation for University Master's Degree, Postgraduate Course and Higher Education Courses, there is the option of supernumerary admission for University staff, to the extent of 10% of the maximum quantity of applicants that can be enrolled in each Master's Course.  The enrolment quota for the University administrative-technical staff (PTA) is equal to 20% of the quota provided for each Master's Course.
PA and top grades (110 e Lode): Starting from academic year 2022/23, PA employees enrolling in our Master, will enjoy a 20% reduction on the registration fee.  During the pre-enrolment process, there will be a specific question, "Are you an employee in an Italian Public Administration", where you can enter this information.
In the in-person section, the Master entails a first "hands-on" training period in the lab, followed by a traineeship/stage in one of the partner facilities for the medical training activity. Both sections will be organized at the end of the remote theoretical education period. Single students can suggest other facilities for the medical stage/traineeship, which will be required to stipulate a special agreement.
The stage/traineeship will be suggested to the attendees based on the availability specified by partner facilities, in order to allow everyone to reach the traineeship objectives. The periods will be assigned based on the 'first come, first served' principles.