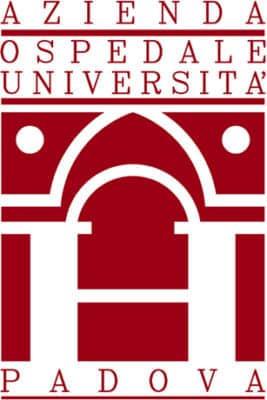 The Master's Degree as Assistant to Pathologist: Autoptic, Histological and Molecular Techniques of Pathological Anatomy and Forensic Medicine prepares Biomedical Laboratory Techniques (TSLB) graduates or equivalent professionals with the cultural basis and the operative competencies necessary to carry out highly-specialized technical tasks, complementary to the diagnostic and clinical activity of pathological anatomy.
The purpose of the Master is consistent with the project of helping pathologists in activities with a lower diagnostic commitment, thus reducing costs and shortening reporting times, without penalizing the quality of the clinical outcome.
The training path of the  Master's Degree as Assistant to Pathologist: Autoptic, Histological and Molecular Techniques of Pathological Anatomy and Forensic Medicine is devoted to explore the organization of the pathological anatomy lab and the sectory room, and the modern specialist technologies applied.
The knowledge and competencies acquired educate professionals in an intermediate operative position, halfway between technical graduates and specialist doctors. These healthcare professionals carry out tasks that are strictly integrated with the clinical activities executed by specialist doctors, under the direct supervision of the anatomy-pathological doctor of the forensic doctor.
The  Master's Degree as Assistant to Pathologist: Autoptic, Histological and Molecular Techniques of Pathological Anatomy and Forensic Medicine is addressed to graduates in technical healthcare professions (Ministerial Class L/SNT3, achieved pursuant to MD 270/2004 or MD 509/1999, or equivalent titles) – biomedical lab techniques. Hands-on experience in the technical pathological anatomy and/or forensic medicine field represents a preferential access requirement.
The Master trains professional figures who support the anatomo-pathologists and forensic doctor activities on corpses. The purpose of the course is increasing the level of operative autonomy of TSLB staff in pathological anatomy and forensic medicine. The knowledge, competencies and abilities acquired help them carry out, in organizational autonomy and synergy with the medical staff, activities related to the autoptic practice, macroscopic examination of biopsy and operating room samples, choosing the technical strategies to adopt in each case and in interdisciplinary relation with the healthcare professionals of the clinical-care, surgical and intern areas.
Healthcare organizations can task professionals with a diploma in this Master with activities governed by the current regulation: L.43/2006 and National Labour Contract 2016-2018.
The  Master's Degree as Assistant to Pathologist: Autoptic, Histological and Molecular Techniques of Pathological Anatomy and Forensic Medicine provides training on:
LAB ORGANIZATION AND DIAGNOSTIC PROCESS MONITORING, QUALITY CERTIFICATION AND CONTROL. FUNDAMENTALS OF STATISTICS AND CLINICAL EPIDEMIOLOGY
Principles of clinical lab organization and workflow indicators.
Lab quality certification and control process.
Basic clinical statistics and epidemiology fundamentals; data processing (Excel).
ETHICAL PRINCIPLES, PRIVACY REGULATIONS, INTERDISCIPLINARY COMMUNICATION
Ethical principles and professional conduct.
Personal data processing and protection (GDPR 679/16) in the clinical practice.
Interdisciplinary communication.
PRINCIPLES OF MICROBIOLOGY, VIROLOGY AND GENERAL IMMUNOLOGY
Principles of microbiology and microbiological/virologic techniques.
Principles of general immunology.
Diagnostic flow in the microbiology lab: collection, transportation and microbiological testing on autoptic material.
HEALTHCARE MONITORING IN THE LAB
Chemical and biological safety in the pathological anatomy lab and in the autopsy room: theory and practice.
BIOBANKING
Purpose and operational organization of biobanking (tissue and genetic material samples).
EMERGING ROLE OF THE ASSISTANT TO THE PATHOLOGIST AND CURRENT REGULATIONS
State of the art on "assistant to the pathologist as the new specialist"
TOPOGRAPHIC AND ORGAN ANATOMY
Principles of topographic and organ anatomy (macroscopic, microscopic)
PATHOLOGICAL ANATOMY
General principles of inflammatory, neoplastic, circulatory and malformation pathology.
Macroscopic examination and post-surgical sampling for diagnostic purposes.
Sudden death pathology in adults and principles of perinatal and paediatric pathology.
TISSUE SAMPLING AND HANDLING PROTOCOLS
Clinical rationale of post-surgery sampling; biopsy sample handling.
AUTOMATION IN PATHOLOGICAL ANATOMY
Automation and traceability systems in pathological anatomy.
IT and filing systems in pathological anatomy.
DIGITAL PATHOLOGY: IMAGE ACQUISITION AND REMOTE PATHOLOGY
Image acquisition techniques in pathological anatomy and forensic medicine.
Remote pathology in pathological anatomy.
CLINICAL AUTOPSY: PRINCIPLES AND TECHNIQUES
Principles of autopsy techniques and diagnostic with clinical purposes; integration between autopsy exhibits and medical history.
Corpse evisceration and macroscopic examination techniques.
MORPHOMETRY
Morphometry techniques: principles and practice.
MOLECULAR BIOLOGY IN PATHOLOGICAL ANATOMY
Extractive/in situ molecular pathology techniques used in pathological anatomy.
Pharmacogenomics principles and techniques.
FORENSIC AUTOPSY: PRINCIPLES AND TECHNIQUES
Notions of Forensic Pathology, necropsy law, police morgue regulations.
Autoptic diagnostic protocols and techniques with forensic purposes.
NEW FRONTIERS IN PATHOLOGICAL ANATOMY: VIRTUAL AUTOPSY
A bridge between radiodiagnostic and forensic medicine: description and fields of application of virtual autopsy.
Differences between ante- and post-mortem imaging: multilayer CT scans, RMN, post-mortem angiography.
When organizing the training path, the program in specific Post-Graduate Degrees active in UK and US countries – where the assistant to the pathologist has been historically recognized as a specialized professional – was taken into account. The modules are divided into three thematic areas including: Lab and Autopsy Room Organization; Pathological Anatomy; Forensic Medicine and Statistic and Data Processing, so as to cover all the areas that can interest an assistant to the pathologist.
In Italy, there is a draft law (currently under assessment) to introduce this expertise among specialized technical professions. The educational offer presented implements and explores concepts of Anatomy and Pathological Anatomy, General Pathology and Forensic Medicines. What determines the acknowledgement of the value of their work, and the problem-solving skills, is the on-field experience achieved through the traineeship and hands-on practice. The title achieved can be a good calling card also for collaborations and training periods in European or American Universities.
Information
Health, environment and territory
30/09/2023
75%
5
10
€ 1.584,00
€ 1.041,00
Find the admission titles in the selection notice 22/23
FAQ
Similarly to the other Post-Graduate Courses, any credit matching the various educational activities offered is subject to periodical verifications of the competencies acquired. The Master's Diploma is subject to passing one or more final exams that evaluate the overall competencies acquired, also taking into account the hands-on practice. The Master's Scientific Committee may recognize as acquired credits, for the purpose of completing the Master, with consequent reduction of the training credits required, documented pathological anatomy lab practice (employees in private or public facilities with fixed-term/permanent contract) up to 4 CFU per work semester. Semester fractions will not be considered. A maximum of 12 CFU may be recognized.
The educational course includes lessons and traineeship or clinical-care/diagnostic-instrumental practice. Lessons will be held both in-person and in synchronous online mode. For each module, there will be an oral or written evaluation test (at the professor's discretion).
The Traineeship can be completed in Padua and/or in the UOC of Pathological Anatomy of the Veneto Region, or other Region affiliated with UNIPD.
The hands-on activities will include lab practice, examinations and anatomic sample handing, and autopsy room practice.
The training program includes seminars held by university professors or external experts, both in-person and online.
The final exam includes the drafting and presentation/discussion of a project work.
The Organizing Committee did not include any forms of facilitation for deserving students or for employees of the University Hospital University of Padua. Every attendee is free to search for any possible economic support from sponsors or other private institutions.
The admission notice contains the contact details (telephone, e-mail address, etc.) of the contact person who can be contacted for information on the administrative procedures for registering for the Master. For information on the course content and the schedule of lessons, please contact the following e-mail addresses:
barbara.sartini@aopd.veneto.it
gemma.rocco@aopd.veneto.it