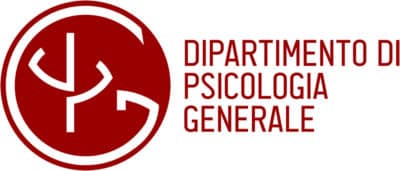 The Master's in Forensic Neuropsychology and Clinical Criminology prepares students  in the various areas of forensic psychology and criminology. The course develops specific expertise and skills relating to:
the ability to integrate knowledge in order to apply it to forensic or criminology;
writing technical consultancy documents and expert reports;
assistance and advice for those working on the trial.
The Master's in Forensic Neuropsychology and Clinical Criminology takes on the following topics:
elements of criminal and civil law and procedure;
elements of juvenile and family law;
psychology of judicial reasoning and rules of law;
legal epistemology;
forensic psychopathology;
forensic neuropsychology and psychophysiology;
elements of legal psycho-sexology;
assessment tools and their standards of application in the legal field;
elements of criminology, forensic medicine, and prison psychology.
The Master's in Forensic Neuropsychology and Clinical Criminology trains professionals to be technical consultants as party or court-appointed experts in both civil and criminal cases, thus following the correct scientific methodologies in all relevant areas. The objective is to learn the skills necessary for the various stages of a trial, collaborating with and assisting  lawyers in preparing for and handling the trial itself.
For law graduates, the Master's is an opportunity to make use of their expertise while bringing knowledge of forensic psychology into their legal work. Thus, it trains jurists and lawyers to be experts in forensic psychology.
With the Master's programme, psychologists expand their skill set, learning specific expertise that goes beyond their original training.
The Master's in Forensic Neuropsychology and Clinical Criminology will provide training in:
Module 1: ELEMENTS OF SUBSTANTIVE AND PROCEDURAL LAW
Module 2: ELEMENTS OF FORENSIC MEDICINE, FORENSIC PSYCHIATRY, AND CRIMINOLOGY
Module 3: FORENSIC NEUROPSYCHOLOGY
Module 4: CLINICAL NEUROPSYCHOLOGY
Module 5: CLINICAL PSYCHOLOGY
Module 6: PSYCHIATRY
Module 7: FORENSIC PSYCHODIAGNOSTICS
Module 8: LEGAL PSYCHOLOGY
Module 9: CLINICAL PSYCHOLOGY
Information
Mind and psycho-physical well-being
30/09/2023
80%
12
30
€ 2.422,50
€ 1.600,00
Find the admission titles in the selection notice 22/23
FAQ
Classes will take place mainly on Saturdays, with three intensive weeks (with classes from Monday to Saturday) during the year. There will also be the opportunity to observe experts and expert  methodologies as illustrated by instructors. The course will include lessons, seminars, expert testimonials, internships, project work, and a final exam.