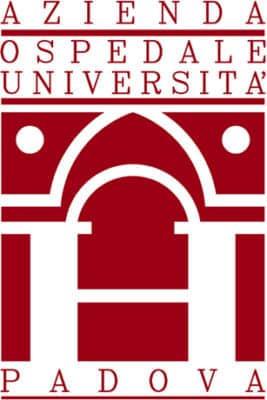 The Master's Degree in Oral surgery prepares dentistry graduates and surgeons – licensed to practice the dental profession – to acquire the competencies within the field of oral surgery of hard and soft tissue. The course focuses on the clinical and theoretical part, with lessons, literature review, medical case presentation and discussion, guiding the attendees through diagnoses, treatment plans and relevant pathology therapy.
The purpose of the Master's Course is introducing attendees to the Oral surgery discipline, in order to gain sure professional outlets, both as freelancers and as part of a company.
The course units of the Master's Degree in Oral surgery require students to perform the clinical activities first-hand. Attendees will participate as assistants or directly, depending on their competencies and type of patient. The main activity is extraction-related: surgical and simple extractions, with and without sedation, for out- and in-patients.
Every occasion of cultural events on site (e.g. other educational activities of the Master's Degrees) or outside (e.g. conventions and courses) will be taken into account.
During the training period, students will follow courses to acquire Basic Life Support techniques with a Defibrillator (BLSD), held by an instructor (I.R.C.).
The Master's Degree in Oral surgery is addressed to dentistry graduates and surgeons licensed to practice the dental profession.
The competencies acquired fall within the field of oral surgery of hard and soft tissue, and lead to professional outlets both as freelancers and as part of a company.
The Master's Degree in Oral Surgery provides training on:
SURGICAL ANATOMY APPLIED TO ORAL SURGERY
LOCAL-REGIONAL ANAESTHESIA IN ORAL SURGERY
BASIC LIFE SUPPORT (D)
SEDATION ELEMENTS IN ORAL SURGERY
SIMPLE EXTRACTION SURGERY
COMPLEX EXTRACTION SURGERY
FLAPS IN ORAL SURGERY
ENDODONTIC SURGERY
MANDIBULAR CYSTS IN ORAL SURGERY
COMPLICATIONS IN ORAL SURGERY
DENTAL AND ENT PATHOLOGIES
COMBINED DENTAL SURGERY TREATMENTS
SKELETAL ANCHORAGE IN ORTHODONTICS: INTERRELATION WITH THE ORAL SURGEON
SENIOR EDENTULOUS PATIENTS: SURGICAL SOLUTIONS AIMED AT PROSTHETIC REHABILITATION
ANTIBIOTICS IN ORAL SURGERY
LEGAL MEDICINE ASPECTS
DIGITAL DENTISTRY AND APPLICATIONS IN ORAL SURGERY
INTRODUCTION TO IMPLANT DENTISTRY
DENTOALVEOLAR TRAUMATOLOGY
COAGULATION AND ORAL SURGERY DISORDERS
Information
Health, environment and territory
30/09/2023
70%
5
8
€ 3.522,50
€ 2.000,00
Find the admission titles in the selection notice 23/24.
FAQ
In-person attendance once or twice a week for one year is mandatory, both for the theoretical part and the clinical practice on patients. Online sessions are possible only for specific cases that should be discussed with the Master's Director.
Yes, apart from assessing the resume, an oral evaluation will be carried out.
Topics range from dental anatomy to common odontostomatology medicine concept, to the main notions of oral surgery and pathology.
Yes, attendees will be divided in pairs (first surgeon and assistant, on a rotational basis), and supported by a tutor. The procedure complexity will be assessed and discussed before the surgery. Practical activities will be assigned based on individual skills, with a gradual increase criteria, in complete safety.
Every week, attendees will carry out at least 2 surgical extractions first-hand. The other interventions will be carried out approximately every 1 or 2 months. In-person lessons will be held on Monday morning or Saturday morning (also online, if required); there will also be a lesson or briefing on Monday afternoon, at the end of the clinical activities. On Monday morning, one of the attendees can assist the Master's Director, at the Dental Clinic E.R., for walk-in activities.  Oral surgery appointments will be held on Monday afternoon.  The other clinic days are Monday morning and Wednesday morning, on a rotational basis. Wednesday morning there will be sedated surgeries, with the Master's Director (implants, cysts, reconstructions, biopsies, etc.). Other activities to which the attendees may take part (by prior arrangement) will be held on Thursday morning.