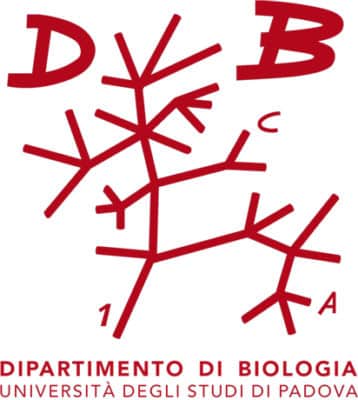 Our Short Specialization Degree Mammals and birds – A scientific approach to monitor populations and prevent ecological, social and economic impacts aims at training Master's graduates with adequate knowledge and operational expertise in the management of warm-blooded animals on land, in relation to ecological and economic impacts.
The course covers the following topics:
Population dynamics of warm-blooded vertebrates and impacts on ecosystems and human activities
Monitoring techniques for quantifying consistency in bird and mammal populations
Assessment of the economic value of the natural heritage and costs and benefits of wildlife management
International protocols for the conservation of habitats and species
Computer tools for the processing of population, ecologic, and genetic data
Wildlife control methods, assessment, and prevention of damage
Mechanisms which influence the viability of natural populations
Ability to recognize the main species of interest and the signs of their presence in nature
Planning interventions for the management and control of wildlife
Biodiversity and spatial scales
The lessons characterizing our Short Specialization Degree Mammals and birds – A scientific approach to monitor populations and prevent ecological, social and economic impacts covers all aspects related to the scientific, legal, sustainable and management knowledge of wildlife, which are fundamental for an effective population control and the prevention and reduction of ecologic, social, and economic impacts.
The course provides students with the right skills necessary to establish numerical definitions and the control of wildlife populations, as well as to prevent or reduce the risks of damage to habitats, biodiversity, and human activities by native species (e.g., deer, wild boars, wolves), non-native species (e.g., mouflons, fallow deer), and invasive species (e.g., nutria).
The course includes frontal lessons, seminars, and field work activities organized in collaboration with local authorities and parks, which allow students to get familiar with the ongoing activities and find the right internship for them.
Our Short Specialization Degree Mammals and birds – A scientific approach to monitor populations and prevent ecological, social and economic impacts is addressed to graduates in possession of a Master's Degree (or with equivalent qualifications) in the biological and naturalistic fields, with basic or advanced competences concerning ecology, zoology, and conservation, who wish to further develop their knowledge and operational expertise on the matter of warm-blood wildlife management on land, while keeping in mind their ecologic and economic impacts.
The aim of the course is, in fact, to train consultants and professionals, who will be able to identify the issues related to warm-blood wildlife conservation, recognize their source (whether it's to be attributed to scientific, technological, technical, normative, administrative, communicative, or political causes), and deal with them by using biology and conservation tools, with careful reference to the practices of management and control of mammal and bird populations normally followed by local authorities, environmental protection agencies, parks, nature reserves, and reference to territories and their development according to research institutions.
The course is also aimed at training experts, who will be able to integrate conservation needs with the resolution of ecological and social conflicts on the territory.
The contents of our Short Specialization Degree Mammals and birds – A scientific approach to monitor populations and prevent ecological, social and economic impacts are divided into three main areas and cover the following topics:
BIOLOGICAL/ECOLOGICAL AREA
CONSERVATION BIOLOGY (CB): analysis of the mechanisms involved in the loss, conservation, and restoration of biodiversity; wildlife management as an active tool of CB.
WILDLIFE MANAGEMENT: management and conservation of large vertebrates (ungulate mammals, lagomorphs, carnivores, and Galliformes) and the mechanisms of species coexistence: competition, facilitation, predator-prey relationships.
CONSERVATION GENETICS: application of DNA studies in studying, conservation, and biodiversity management.
ETHOLOGY: introduction to ethology, study of behavior control mechanisms (classic ethology), short introduction on evolutionary biology.
POPULATION CONTROL AND WILDLIFE MANAGEMENT IN AGROECOSYSTEMS: conservation and sustainable management of wildlife in agroecosystems, biodiversity, extinctions, organism-population-ecosystem conservation methods, invasions, and introductions.
ECOLOGY OF ANIMAL POPULATIONS: fundamentals of mammal and bird population studies, introduction to population ecology, elements involved in population abundance and dynamics in relation to the specific characteristics of warm-blooded vertebrates.
METHODOLOGICAL/STATISTICAL AREA
STATISTICAL METHODS IN ECOLOGY: field trials and sample surveys, experimental designs and strategies, specific analysis techniques (regression, variance, categorical data, and multivariate analysis).
GIS APPLICATION IN WILDLIFE MANAGEMENT: fundamentals and applications of geographic data management, spatial analysis using GIS (QGIS).
ALIEN SPECIES CONTROL: biological invasions, patterns, growth and effects on the global biodiversity, economy and health, horizon scanning and new assessments methods of the impacts of alien invasive species.
EIA AND EEA AND THE IMPACT OF INFRASTRACTURES ON WILDLIFE: negative effects of human structure and infrastructure projects on the conservation of habitats and species, EU legislation and national transposition, assessment of impacts.
LEGISLATION/COMMUNICATION AREA
EU AND NATIONAL LEGISLATIONS ON CONSERVATION AND LOCAL AUTHORITIES' OPERATIONS: legal concept of "environment", from urban and landscape protection to the conservation of nature, promoters and tools, EU's strategy on biodiversity, legal sources, legal status of wildlife, wildlife hunting planning, division of competences of the elements involved in the management of wildlife.
SCIENCE COMMUNICATION IN MANAGING CONFLICTS BETWEEN WILDLIFE AND HUMAN ACTIVITIES: identifying communication needs, fundamentals for an effective interaction with the public and stakeholders, deriving cultural and scientific aspects.
All lessons will be supplemented by seminars held by professionals about the management and conservation of birds, mammals and habitats.
Worthy of note are:
MANAGING CONFLICT WITH LARGE CARIVORES – Luigi BOITANI
CONSERVATION OF BEARS AND WOLVES – Paolo CIUCCI
THE MANAGEMENT OF WILD BOARS – Barbara FRANZETTI
THE MANAGEMENT OF DEER – Francesco RIGA
THE MANAGEMENT OF NUTRIA – Piero GENOVESI
AVIFAUNA WITH A HIGH CONSERVATION VALUE – Fulvio GENERO
INVASIVE AVIFAUNA CONTROL – Roberto COCCHI
AVIFAUNA MANAGEMENT AND POLICY – Claudio CELADA
ENVIRONMENTAL RESTORATION (CONSTRUCTED WETLAND, AGRO-ENVIRONMENTAL INTERVENTIONS) – Franco MUSI
POPULATION DYNAMICS AND EFFECTS ON VEGETATION – Luca CANOVA
WILDLIFE CORRIDORS AND INFRASTRUCTURES
LEGAL DOCTRINE AND PRINCIPLES – Law No. 394/91 – Stefano AMORE
Our Short Specialization Degree can boast a number of field work activities, Including:
Wild boar and deer census
Analysis and implementation of methods aimed at preventing wolf predation
Activities at the Wolf Apennine Center (WAC),
Habitat management
Census of birdlife
Activities in hunting reserves
The aim of these field activities is to allows students to put into practice the theoretical and technical knowledge they have acquired related to the activities of monitoring, management, and prevention, while giving them the chance to work side by side with experts in the field and fully understanding the meaning of good practice.
Information
Health, environment and territory
30/09/2023
70%
15
30
€ 2.222,50
€ 1.300,00
Find the admission titles in the selection notice 22/23
FAQ
The course includes 248 hours of frontal lessons, 96 hours of training, 104 seminars, and 200 hours dedicated to and internship. Lessons will be delivered in presence, during the weekend (Fridays and Saturdays).
The study material used in lessons will be available on the dedicated online platform "Moodle". Students will have to take tests to assess their understanding of the contents of each module. If a student is absent, they can make up for their lost time by looking at the material promptly uploaded on Moodle.A
Yes, the course includes an internship of the duration of 200 hours. The internship may take place at the organization proposed by the board, or any one of the affiliated organizations. The final exam consists of the oral presentation of a report on the subject of the student's internship.
Normally no, the course doesn't offer any incentives or benefits. Two study awards will eventually be delivered to cover the entire cost of the application. Moreover, in case there are more than 15 applicants, a maximum of 15 awards of the value of 1,000 euros will be given out. In both cases, the awards will be appointed based on the attendance and the grade assigned to the final examination.
Attendance is mandatory for at least 70% of the total amount of hours dedicated to lessons and seminars and, with the exceptions of cases duly reported and documented, for 100% of all practical activities.